JCI to Niagara4 Database Conversion
Kander specializes in JCI to N4 database conversions. We have tools to automate most of the process. Let our experience of converting more than 2,000 JCI databases streamline your next JCI to N4 migration.
Product SKU
nm-JCI to Niagara4 Database Conversion
You can not add the review on this product as you have not purchased this product yet.
Pricing is $1000 per station. This includes points, controllers, parameters, alarms, histories, trends, totalizations, data shares, schedules and multiple commands from the JCI database defined into N4 stations. Additional services such as complex control object translation and renaming are also available at an additional cost.
License Managed By:
No License Required
After purchase, we will contact you to help gather the database and support you through the process. We look forward to working with you!
0

% response rate,

0

-mins response time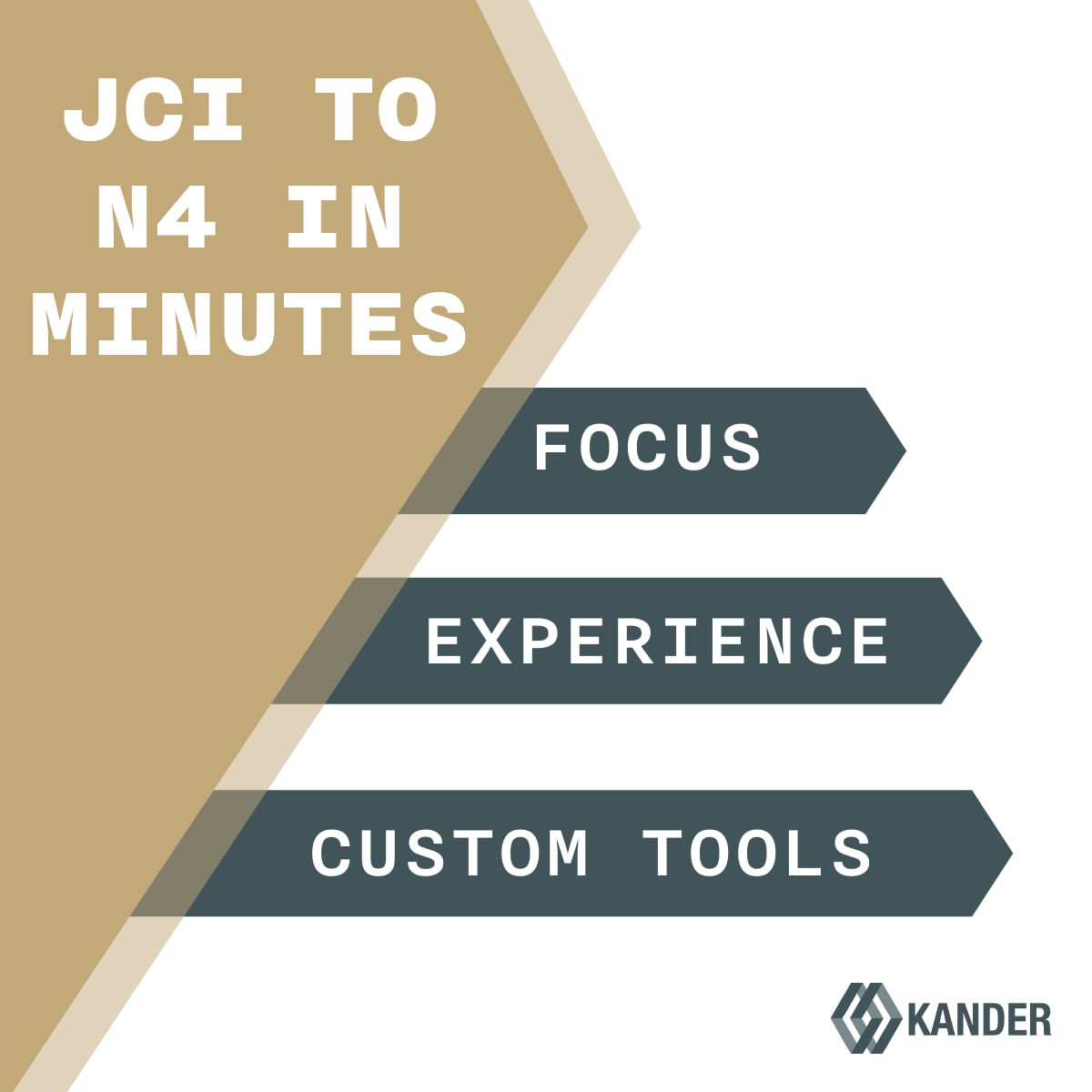 Explore all JCI to Niagara4 Database Conversion images and videos
View Gallery