This driver allows to send SMS alarm messages via TCP/IP from JACE8000 and MAC36 controllers or from a Niagara 4 Supervisor computer using a Teltonika router (ex. RUT950) with a SIM card inside. License has no limitation on quantity of mobile phone numbers that can be used and it is possible to add content to the SMS message, so this software is not limited to alarms messages and can include for example a temperature value at a given time of the day. It is also possible to define limits on the number of SMS sent per day or per month.
Details
Full Costumization
Customizable sms contents that can incorporate variables and special keywords;
Use %ContactName%, %ContactNumber% or %ContactDescription% to use the respective value of the contact within the sms content;
Custom text builder that allows concatenation of strings without input limit.
Unlimited Contacts
Unlimited amount of contacts or groups;
Organize your contacts as groups in any way you need with a special folder;
Reference your contact groups throughout your application or template it to use across multiple projects.
Built-in Alarm Recipient
Ready-to-use and familiar alarm recipient;
Automatically transform an alarm into SMS;
Set your own limits
Set the amount of SMS that are available within a set time frame;
Configure a trigger to reset the amount of available SMS in any way required;
Don't loose a bit
Over the limit SMS can be saved for another time when there are available SMS again.
If the router was not able to be reached, SMS can be stored and are send again in another time;
Configure the interval of times when retries happen;
Configure the amount of retries before an sms is discarded;
Check stand-by sms in the 'Malvar Teltonika Sms' folder within the station files in a readably JSON format.
Fully Documented components
Every component within Malvar Teltonika Sms module is fully documented for each property, action or topic;
Documentation ready to consult within workbench itself through 'Guide on Target'.
Product SKU
nm-Teltonika SMS driver
Versions
Compatible with N4.7+; Compatible with all Teltonika RUT2xx, RUT3xx, RUT8xx and RUT9xx industrial routers.
You can not add the review on this product as you have not purchased this product yet.
Question: Are there any separate part codes to license this driver?
Answer:
There's no need for additional part codes. All part-codes required by this module are included.
Question: What is the license structure for this driver?
Answer:
License structure is basic: one purchase = 1 Host ID Bind (usually to one supervisor or to one JACE). There are no other limits like number of contacts / points / SMS / senders etc. The limit on SMS and related costs are associated with the mobile plan and has nothing to do with the Niagara Framework or this module.
Question: Are Teltonika routers compatible with all networks?
Answer:
Teltonika supports most types of networks, but it is necessary to buy the correct router version according with the region it will be operating. For example, RUT200 has 3 different variants for operation in Latin America / Europe, Australia, Asia-Pacific / Europe, The Middle East, Africa.
EULA Licensing Terms
License Managed By:
Niagara Licensing
Malvar Controls, Lda.
Escritório / Office:
Rua da Boavista, 36 - 1.º
4770-754 Vermoim
Portugal
GPS: 41º25'18.9''N, 8º26'26,4''W (41,421921; -8,440671)
Correspondência / Mail:
Apartado 6005
4774-909 Pousada de Saramagos
Portugal
[t]: (+351) 252 990 340
E-mail: info@malvar.pt
Web: www.malvar.pt
Office hours: 9:00 - 18:00 (Western European Time)
0

% response rate,

0

-mins response time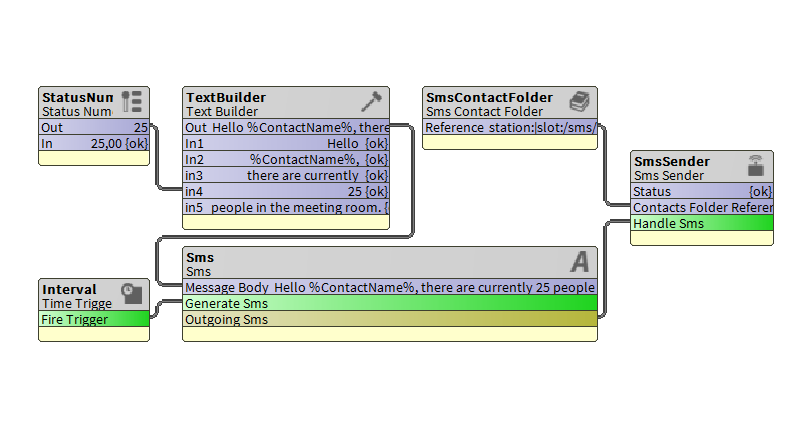 Explore all Teltonika SMS driver images and videos
View Gallery