Belimo Digital Ecosystem Widget
The Niagara Widget helps you in building dashboards with data coming from Belimo devices installed on IoT and BACnet networks. This widget helps you save time and the use of virtual points prevents the user from exceeding the limit of available points.
Product SKU
nm-Belimo Digital Ecosystem Widget
You can not add the review on this product as you have not purchased this product yet.
Question: Which platform is supported?
Answer:
For use on Niagara versions 4.11 and above. For specific requests contact support.
Question: How many points can the widget consume?
Answer:
The widget can save number of points because based on use of virtual points.
Question: What does the widget do?
Answer:
Shows values coming from Belimo IoT cloud devices or Belimo BACNet devices.
0

% response rate,

0

-mins response time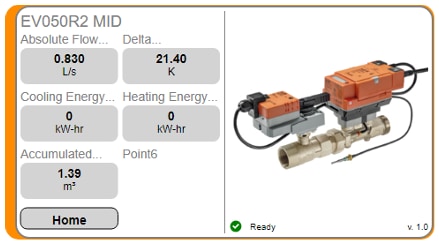 Explore all Belimo Digital Ecosystem Widget images and videos
View Gallery